FACULTY OF YOGA SCIENCES AND THERAPY (FYST) is a constituent unit of Meenakshi Academy of Higher Education and Research, located within the MAHER main campus at Chennai. The Faculty of Yoga Sciences and Therapy under the ambit of MAHER was established in the year 2019-20. It is the first deemed to be University in Tamil Nadu to establish an exclusive Faculty for Yoga. The faculty offers U.G and P.G courses in Yoga in regular mode. In addition to the regular U.G and P.G programs, the Ph.D. research program is also provided to enhance the research interest in this holistic field.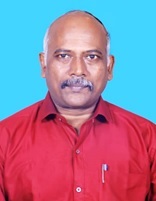 Yoga is an ancient practice for a Healthy Body and Mind followed in the Indian society since time immemorial. In the recent years, the science of Yoga has evolved and emerged into the Academic field thereby imparting Yogic education at Graduate, Postgraduate and research levels in various Universities and colleges. Under the aegis of MAHER Deemed to be University, the Faculty of Yoga Sciences (FYST) is proud to be the first Yoga Faculty in Tamil Nadu among Deemed to be Universities, to establish regular U.G., P.G., and research courses in Yoga.
We the teachers at FYST, strive to provide the best learning opportunities to the student for progress in their careers and serve the society to become responsible citizens of our nation. The extraordinary infrastructure with well-spaced ventilated classrooms, well-equipped Yoga laboratories, and peaceful meditation halls are exclusively available to train yoga professionals. The teaching faculty members of FYST are highly knowledgeable with years of extensive experience in the field of Yoga and are highly dedicated to develop their students.
The FYST has received prestigious Awards from various National and International Organizations and the students and Scholars of FYST have participated in various national and International Yoga competitions and brought laurels to the Institution. The students of FYST are participating and clearing the competitive exams like UGC-NET, YCB (Yoga Certification Board, Ministry of AYUSH) and upgrade their professional qualification and equip themselves to become the Future faculties for the Department of Yoga in various Colleges and Universities.
It is a proud moment for FYST MAHER, to be selected as one among the 100 organizations across the globe, by Government of India, to organize Yoga programmes in Chennai, during the International Day of Yoga 2022, celebrated throughout the world as "Yoga Mahotsav 2022". In the coming Years FYST, MAHER will play an important role at the National and International levels in the field of Yoga.