FACULTY OF YOGA SCIENCE AND THERAPY (FYST) is a constituent unit of Meenakshi Academy of Higher Education and Research, located within the MAHER main campus at Chennai. The Faculty of Yoga Science and Therapy under the ambit of MAHER was established in the year 2019-20. It is the first deemed to be University in Tamil Nadu to establish an exclusive Faculty for Yoga. The faculty offers U.G and P.G courses of Yoga are offered in regular mode. In addition to the regular U.G and P.G programs, the Ph.D. research program is also provided to enhance the research interest in this holistic field.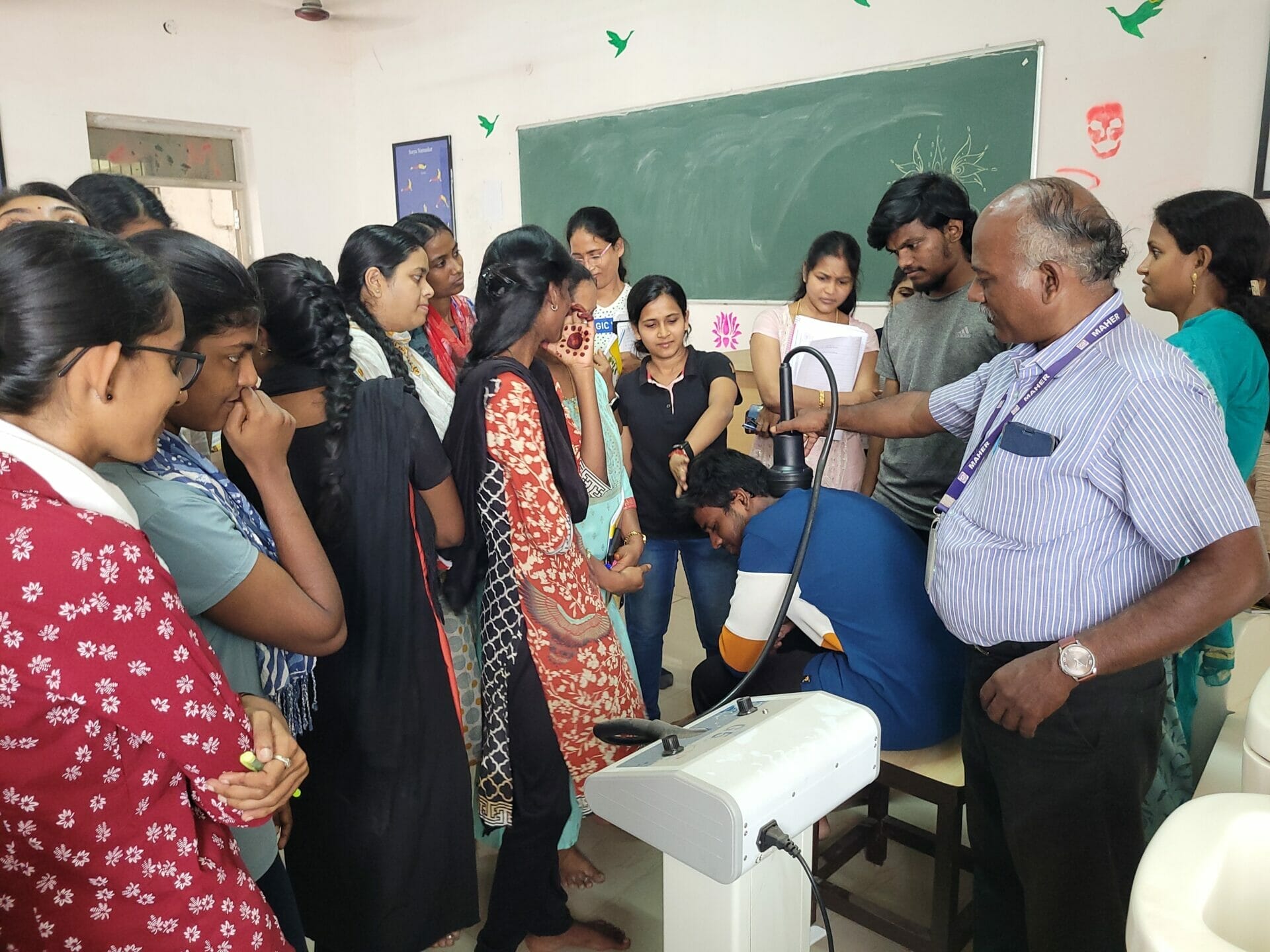 To be a world-class institution, transforming society through value - based diverse programs and health care advancements.
Develop professional knowledge with a focus on the societal good.
Provide state-of-the-art infrastructure, intellectual capital and best-in-class learning experience.
Foster values and ethics to transform learners into responsible citizens.
Collaborate for activities in the field of healthcare, science, liberal arts, technology and research for all-around development.
Develop consciousness for environment conservation, low carbon footprint and sustainable development.