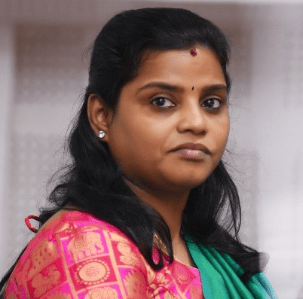 Mrs. Jayanthi Radhakrishnan
From the Pro-Chancellor's desk
As the Pro-Chancellor of Meenakshi Academy of Higher Education and Research, I extend my warmest greetings to all of you and welcome you to our Institution.
Our institution has been a forerunner in providing world-class education to our students and nurturing a spirit of innovation and research for over 30 years. We take immense pride in our diverse community of learners and are devoted to the idea of creating a welcoming and inclusive environment that nurtures their growth and development.
At Meenakshi Academy of Higher Education and Research, we understand the importance of holistic education and aim to provide our students with a well-rounded education that prepares them for the challenges of the future. Our state-of-the-art facilities and modern infrastructure enable us to provide an environment that fosters creativity, innovation, and critical thinking.
We are committed to improving ourselves and keeping up with the ever-changing world of education. Our dedicated faculty members, staff, and management work tirelessly to ensure that we provide our students with the best possible education and equip them with the skills and knowledge necessary to excel in their chosen fields. We also make relentless efforts to reach out to the community and positively impact the lives of people through several initiatives to serve the society.
I encourage all of our students to make the most of their time at Meenakshi Academy of Higher Education and Research and take advantage of the many opportunities available to them. I also extend my best wishes to our faculty and staff members and thank them for their continued efforts in shaping the future of our institution.