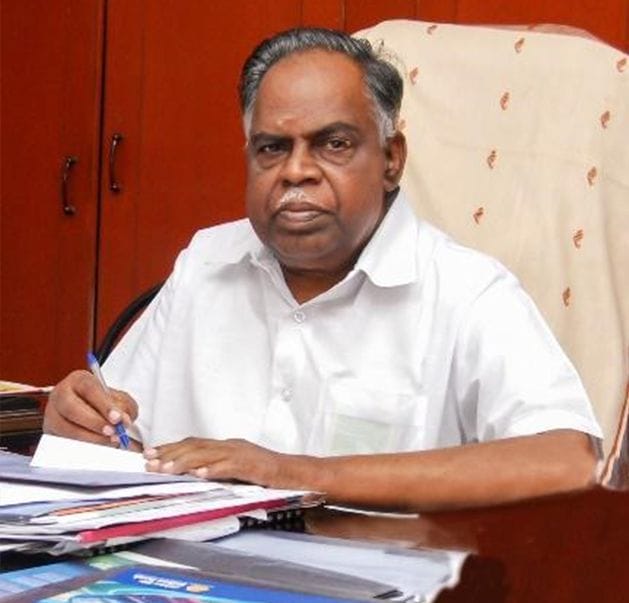 From the Founder Chancellor's desk
It is my pleasure to welcome you to Meenakshi Academy of Higher education and Research where we strive to provide the highest quality education and training in the field of healthcare.
At Meenakshi Academy of Higher education and Research, we believe that education is the key to unlocking human potential and creating positive change in the world. We are committed to providing our students with a transformative learning experience that challenges them to think critically, innovate, and grow as individuals.
We believe that healthcare is a vital and rapidly evolving field, and we are dedicated to staying at the forefront of advances in research, technology, and best practices. Our programs are designed to meet the changing needs of professionals and provide opportunities for lifelong learning and career advancement.
Our students come from diverse backgrounds and have a range of interests and talents. Whether you are interested in healthcare, humanities, yoga sciences, or any other field, you will find a supportive community of like-minded individuals at our Institution.
We believe that education is not only about academic excellence but also about fostering personal growth and developing well-rounded individuals. That is why we offer a wide range of extracurricular activities, including clubs, organizations, and sports teams, to help students explore their interests and develop their talents.
As you explore our website, I encourage you to take a closer look at our academic programs, research initiatives, and student life offerings. You will find that we are an institution committed to excellence, innovation, and the pursuit of knowledge.
We are proud of our university's rich history and traditions, but we are also focused on the future. We are constantly exploring new ideas and technologies, and we are committed to staying at the forefront of innovation in education and research.
Thank you for considering our university. I hope that you will take the time to learn more about the University and be inspired to join hands.