MAHER Innovation & Incubation Centre team met and greeted Mr. Shivaraja Ramanathan, CEO - StartupTN
MAHER Innovation & Incubation Centre team met and greeted Mr. R Muthuraman, Additional Director, EDII-TN
MAHER Innovation & Incubation Centre team hosted and greeted Mr. Daniel Prabhakaran, CEO – Annamalai Innovation Incubation & Research Foundation - EDII
MAHER Innovation and Incubation Centre was established under the ambit of Meenakshi Academy of Higher Education and Research in the year 2021 to foster Innovation and Entrepreneurial ecosystem. MAHER IIC is a one stop shop startup Incubator that facilitates all its stakeholders including students, faculty members, Industry, Investors and society at large. MAHER IIC focuses on Health Technology, Medical Technology, Internet of Things in heath, Energy conservation in health Technology and biosciences sectors.
Tissue engineering and 3D printing
Point of care in healthcare – devices, diagnosis, monitoring
Internet of things (IoT) in health care
Energy conservation in healthcare

To inspire and accelerate the creation of innovative idea to a sustainable start-up.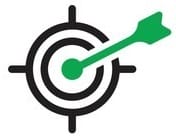 To create an effective holistic ecosystem for novel ideation, go-to market and for entrepreneurial success through guidance, shared learning, and funding.
Goals of the incubation centre
Creating awareness
Organizing events to promote Entrepreneurship
Providing mentorship support
Providing infrastructure to the aspiring Entrepreneurs
Protecting the Intellectual Property
Networking
Comercialization
Office space / Lab space (Click here)
Marketing Services
Training & workshops / seminars
Legal services / IPR services (Click here)
Connect with investors
Access to seed funding
Industry connect
MAHER Innovation & Incubation Centre
Meenakshi Academy of Higher Education & Research
12, Vembuliamman Koil Street, KK Nagar West, Chennai – 600078
Phone No.: +91 99403 08871
Mail Id: miic.coordinator@maher.ac.in