The Meenakshi Ammal Trust is a non-profit organization established in 1983 as a public charitable and educational trust by Mrs. D. Meenakshi Ammal, Thiru. A. N. Radhakrishnan and Tmt. Gomathi Radhakrishnan.
The trust was formed with the aim of promoting education among the young people of the country, especially from the rural areas. Thus began the work of the trust to disseminate medical, technical, scientific, and cultural proficiency through its various constituent colleges and schools namely Meenakshi Ammal Polytechnic (1983), Meenakshi Ammal industrial training institute (1985), Arulmigu Meenakshi Amman College of Engineering (1985), Meenakshi Ammal Dental college (1990), Arulmigu Meenakshi Amman High School (1995), Meenakshi Ammal Matriculation School (1997), Meenakshi College of Nursing (1997), Meenakshi College of Physiotherapy (1997) and Meenakshi College of Occupational Therapy (1997). Furthermore,  in 1984, a sister concern – Sri Muthukumaran Educational Trust was established and founded and established by Thiru.A.N.Radhakrishnan as the Managing Trustee, and Tmt. Gomathi Radhakrishnan as the Chairperson.
Today the Meenakshi Ammal Trust is recognised for establishing the Meenakshi Academy of Higher Education and Research (Deemed to be University) in 2004. Under the aegis of MAHER, we have several constituent colleges including but not limited to medical, dental, nursing, physiotherapy, occupational therapy, yoga science and therapy and humanities and sciences, providing undergraduate, post graduate and doctoral levels of education to thousands of students.
Become a part of this prestigious medical institution.
The admissions for various undergraduate and post-graduate courses at MAHER will boost your career to further big opportunities. Apply now to become a part of this huge family of Meenakshi Academy of Higher Education and Research.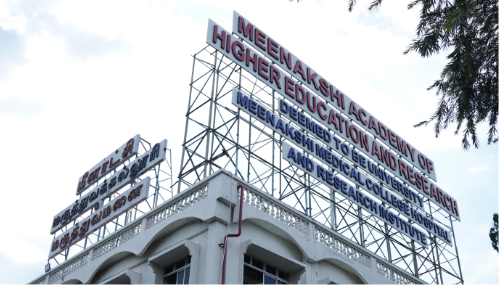 Meenakshi Medical College Hospital & Research Institute receives NABL accrediation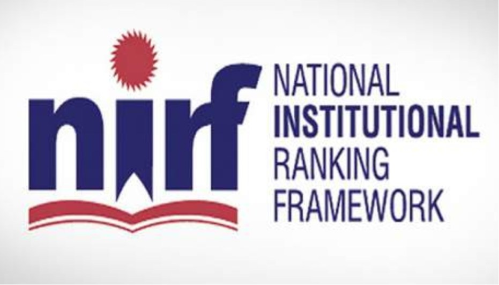 MAHER ranks among top 100 universities in India for 3 times
MAHER is accrediated by the National Assessment and Accreditation Council