About  About Our Vice Chancellor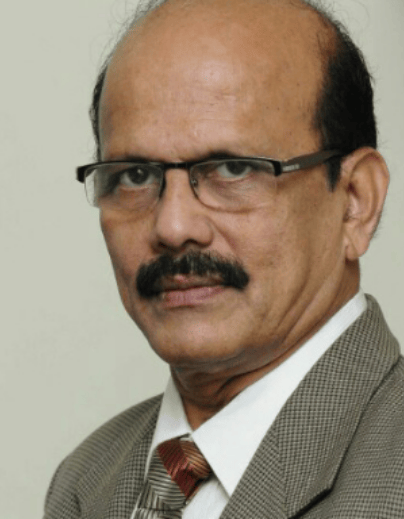 Dr R S Neelakandan, MDS, IBOMS, Fellow, IFHNOS (USA)
Meenakshi Academy of Higher Education and Research
No 12, Vembuliamman Koil Street, West K.K.Nagar,
Chennai – 600 078.
Phone: +94442 70020
Email: vc@maher.ac.in
About Our Vice Chancellor
Prof R S Neelakandan has been a pioneer in the field of Oral & Maxillofacial Surgery since 1987. An alumnus of Madras Dental College, he was adjudged the Best Outgoing Student in his batch. He was commissioned as a dental officer in the Army Dental Corps between 1980 and 1985, following which he resumed his specialization in Oral & Maxillofacial Surgery at his alma mater. On completing his post-graduation, he underwent training in the Department of Plastic & Reconstructive Surgery at Govt. General Hospital, Madras Medical College for three years.
He was an undergraduate and postgraduate teacher at Meenakshi Ammal Dental College & Hospital. He is especially interested in Surgical Oncology, Reconstructive & Regenerative Surgery and has completed Advanced Craniofacial and Distraction Osteogenesis training at Leipzig University, Germany. He has also been qualified for Fellowship in Head & Neck Oncology awarded jointly by the International Federation of Head & Neck Oncologic Societies and Memorial Sloan Kettering Cancer Center, New York, USA. He has to his credit over 50 international and national publications and authored a manual on Distraction Osteogenesis. In addition, he has successfully organized and conducted over 80 lectures, hands-on workshops, and symposia jointly with the Association of Oral & Maxillofacial Surgeons of India and the National Association of Plastic Surgeons of India at various dental colleges throughout India.
He has conducted extensive research in the field of Distraction Osteogenesis of the facial skeleton and has earned three notable patents for Distraction Devices during his tenure in the field.
He was the Executive Committee Member of the Association of Oral & Maxillofacial Surgeons of India before undertaking the prestigious post as President of the Association for a one-year term in 2016. He also served as the Principal of Meenakshi Ammal Dental College & Hospital from 2015 to 2017. He was also the Advisory Committee Member, Senate of The Tamil Nadu Dr. MGR Medical University, and is currently the Vice-Chancellor, Meenakshi Academy of Higher Education & Research, Deemed-to-be University Chennai.
Under MAHER (Deemed to be University) we have following Constituent Institutions and Faculty.